Invisalign Braces Cost In Dubai
What is Invisalign Braces?
With the use of Invisalign, teeth can be straightened without the usage of metal braces. A series of clear braces manufactured to order called Invisalign cover your teeth and gradually move them into the right position. They are less apparent than conventional metal braces since they are transparent and removable.
The majority of people wish to whiten their teeth but believe that the only choice is to use conventional metal braces. There are no metal brackets or wires to distract from your smile when receiving treatment with Invisalign clear braces at Smart Smile Dental Care Centre even at a budget-friendly Invisalign braces cost in Dubai. Your teeth can be comfortably, attractively, and precisely aligned with Invisalign transparent braces in half the time it would take with conventional braces.
What Is the Duration of Your Treatment?
The typical Invisalign treatment period is one year, although treatment times vary depending on each patient's age and unique demands. Since every situation is unique, you'll get an anticipated treatment time after your teeth have been checked and digital photos have been taken.
How Do Invisalign Treatments Take Place?
We'll use the examination, x-rays, and a 3D model of your teeth to create a unique treatment plan for you if Invisalign is the best option for your situation. The course of treatment establishes how your teeth must move and how it is going to take to align them properly. Your customised aligners are made in the Invisalign laboratory using the x-rays, 3D model, and images of your teeth. You will be able to observe how Invisalign will gradually fix your orthodontic problems by referring to the 3D representation of your teeth.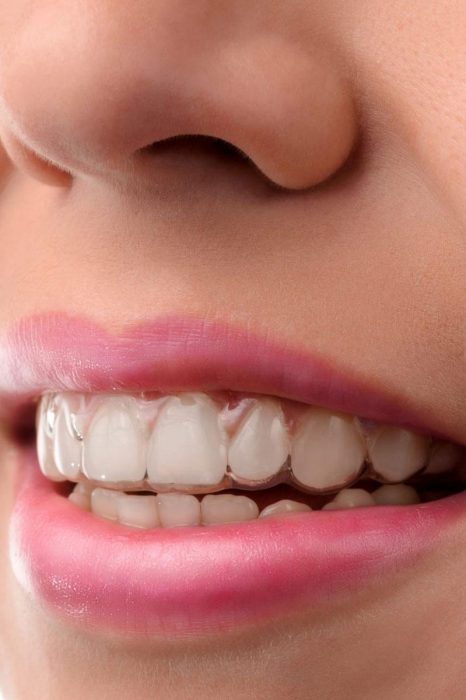 What are the advantages of Invisalign braces?
It's critical to understand the benefits of Invisalign over conventional braces while weighing your options for orthodontic treatment.
These braces are not visible. You won't be noticed wearing them by many people.
With Invisalign, your teeth will move more precisely than they would with conventional braces.
With Invisalign, maintaining good oral health is simpler. While eating, brushing your teeth, and flossing, you will take the aligners out.
Compared to metal braces, these aligners are far more comfortable. Your teeth or gums are not irritated by them.