Good Orthodontist In International City Dubai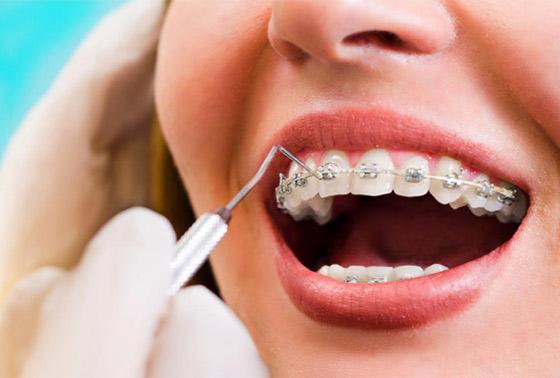 Orthodontic treatment in Dubai is no longer just for adolescents! Apparently, based on the American Association of Orthodontists, one in five orthodontic patients is above 21! Due to their awareness of the value of preserving their health and desire to feel better about their looks, many individuals decide to have treatment.
Today's adult orthodontic treatment choices provide a selection of braces and appliances that are cosy, aesthetically pleasing, and tailored to your requirements, including as clear braces, self-ligating braces, lingual braces, and transparent aligners. Remember that having a normal smile will help you keep your teeth healthy for the entire duration of your life.
What are the types of Orthodontic treatments?
Besides, there are different orthodontic procedures and our good orthodontist in Dubai will tell you which one will suit your problem.
Braces
There are various types of braces, including metal braces, transparent braces, and self-ligating braces. Contrary to earlier times, braces are now primarily used for orthodontic treatment, and when worn, few people are likely to notice. Additionally, braces come in both fixed and detachable varieties.
Fixed braces are used as an orthodontic treatment tool to guide or correct the teeth into their final positions.
Invisalign
Invisalign is a popular and highly practical sort of invisible aligner that offers various advantages, including a "user-friendly" design. The Invisalign system is always removable and undetectable. Contrary to other braces, it is pricey, yet it is a quality product.
Headgear
The goal of this therapy is to realign the position of the back teeth while simultaneously treating the front teeth. Additionally, since you can't perform other tasks while wearing headgear, you could only wear it at night and in the evening. Your frontal teeth may expand if the headgear is not worn as prescribed by the orthodontist.
Retainers
Another type of orthodontic therapy is a retainer, which may be fixed or removable and is often worn throughout the last phase of treatment. When used, this procedure maintains the teeth in place whereas the gum and bones are relocated. If you constantly utilize a retainer for the majority of your lifetime, you can straighten your teeth indefinitely.
Teeth Extraction
Rarely though, it could be essential to remove a tooth. Usually, it's done to improve and align the position of the next tooth or teeth.
Orthodontic Therapy
This procedure aims to realign one or both jaws in patients who have a significant size disparity between their jaws. Additionally, this therapy is used when the jaws are connected to the cranium in an incorrect manner.
Mini-Implants for Orthodontics
This procedure was developed in the twenty-first century and uses Temporary Anchorage Devices to limit the mobility of the teeth during surgery (orthognathic). Mini-implants are positioned in the spaces between the teeth's roots. They can also be attached to the mouth's gable and attached to a static bracing to move the teeth as needed.